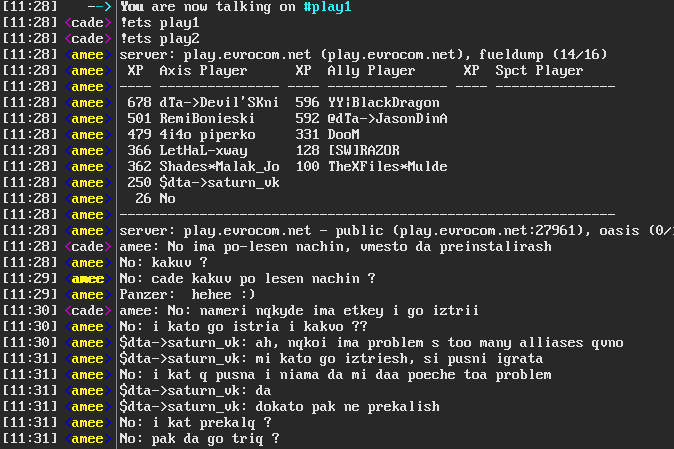 Impostor.pl is IRC bot that provides Wolfenstein: Enemy Territory services. Most important thing is the two-way IRC/ET chat transport.
This software is stable and works on several ET servers more than 6 months by now. Still it is prototype so if you have questions contact me anytime.
Home pages for Impostor are:
http://cade.datamax.bg/away/impostor/
http://play.evrocom.net/cade/away/impostor/

Good luck!
| | |
| --- | --- |
| AUTHOR | |
Vladi Belperchinov-Shabanski <[email protected]> <[email protected]>
http://cade.datamax.bg/
http://play.evrocom.net/cade/

| | |
| --- | --- |
| DOWNLOADS | |